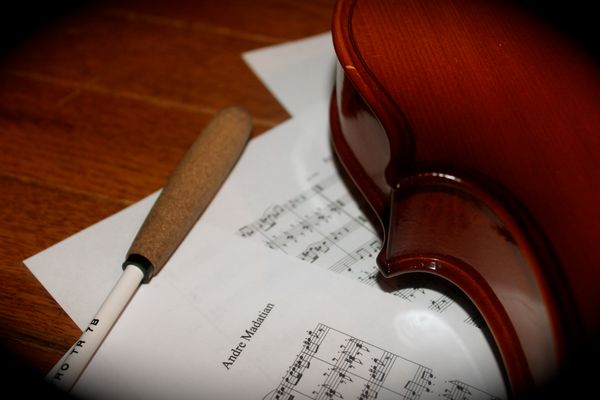 Andre Madatian has always been an admirer of films and film music ever since a young age. He began composing for film since the age of 18 and holds a Bachelors Degree in Film Scoring with a minor in Contemporary Conducting from the prestigious Berklee College of Music in Boston, MA. While a student at Berklee, Andre has studied film composition under the direction of many notable and experienced professionals with prestigious credits in the film and television world.
       In the classroom, Andre learned to hone his craft by writing original compositions for many different forms of visual media including short films, documentaries, television and television main titles, as well as scoring scenes from dramatic/animated feature films. In terms of film scoring, Andre specialises in MIDI mock up orchestration, film music editing, dramatic scoring/orchestration, instrument and score preparation, audio and MIDI recording, stylistic adaptation in composition, conducting for film & TV as well as contemporary conducting, computer synthesis applications for film scoring, and contemporary techniques in composition. During his time in Boston, Andre had the opportunity to compose an original string orchestra piece entitled "Obliquity for String Orchestra" for the renown Kalistos Chamber Orchestra which premiered in April of 2014. 
Andre continued his studies beginning in Fall of 2020 as a Composition student at Middle Tennessee State University. During his time at MTSU, Andre studied under Dr. Paul Osterfield and composed over ten new works while a graduate student ranging from solo pieces to full orchestra. During his final year, Andre composed his most experimental work to date entitled "Overstimulation", a piece for select chamber ensemble and electroacoustic samples. The piece features recorded sounds from the composer's every day life in Nashville organized into rhythmic units and manipulated using a variety of digital effects such as distortion, oscillation, pitch shift, randomized panning, extensive use of reverb, delay, and additional modulatory effects such as chorus, to name a few. The live ensemble consists of a quartet: tenor saxophone, electric guitar, piano, and drum set. The juxtaposition of live instruments and pre-recorded sound makes for an overstimulating auditory experience, hence the name of the composition. Andre was awarded the Outstanding Graduate Student in Music Award during the 2022 College of Liberal Arts Student Awards and graduated in May of 2022. 
Andre currently resides in Nashville, Tennessee and works as a freelance composer. Andre has scored several feature films including his latest project, "Hope Again", directed by Atlanta-based director, John Michael Hightower. The film can be viewed on Vimeo, DirectTV, and Christian Cinema: Hope Again Film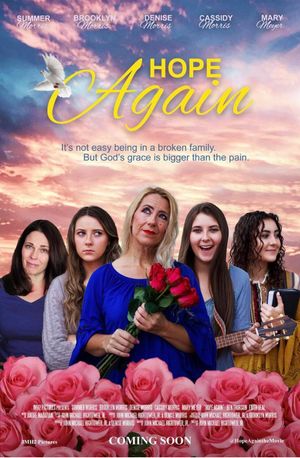 He is an active member of the "Nashville Composer Collective" comprised of thirty current members ranging from university professors to Grammy award-winning composers and musicians. Other members include Jeff Coffin (Dave Matthews Band, Bela Fleck & The Flecktones) and Roy Wooten (Bela Fleck & The Flecktones). With the NCC, Andre has composed an original holiday inspired piece entitled "Taking Flight (On This Christmas Night)" for the Nashville Philharmonic Orchestra as a portion of their 2018 Winter Concert Series, a duo piece for flute and piano entitled "Joodik (A Song for Alice)" at Belmont University's intimate Asaph's Chamber, a piece entitled "Lucine For String Quintet" premiering at Rudy's Jazz Room, a piece for solo jazz piano entitled "Une Nuit de Reflets" premiering at Bennett Galleries in Nashville, and a piece for wind quartet entitled "Fools Paradise" and a solo piano piece for piano entitled "Dreamscapes and Desires" at Franklin First United Methodist Church in Franklin, Tennessee. Andre also works frequently at Thirteen Degrees Studio & Learning Center as a composer and studio assistant for Emmy-award winning composer, Ken Barken. Learn more about Thirteen Degrees at www.thirteendegrees.com/. Andre works with several major music licensing companies with over 80 placements on 20 television shows on various major networks. Andre's most recent composition credits include writing additional music cues for:
-"America's Got Talent" (NBC)
-"Heartland Docs, DVM" (National Geographic Wild TV, now streaming on Disney+)
-"Black Ink Crew" (VH1)
-"PGA Tour Championships Learning Center" (Golf Channel)
-"Swing Expedition" (Gold Channel, now streaming on Hulu)
-"Say Yes to The Dress Atlanta: Season 9" (TLC)
-"Return to Amish" (TLC)
-"Southern Charm: Season 3" (Bravo)
-"Married to Medicine" (Bravo)
-"NFL Monday QB" (CBS Sports)
-"The Book of John Gray" (Oprah Winfrey Network) 
-"Million Dollar Listing: Los Angeles" (Bravo)
-"Tanked" (Animal Planet)
...and more!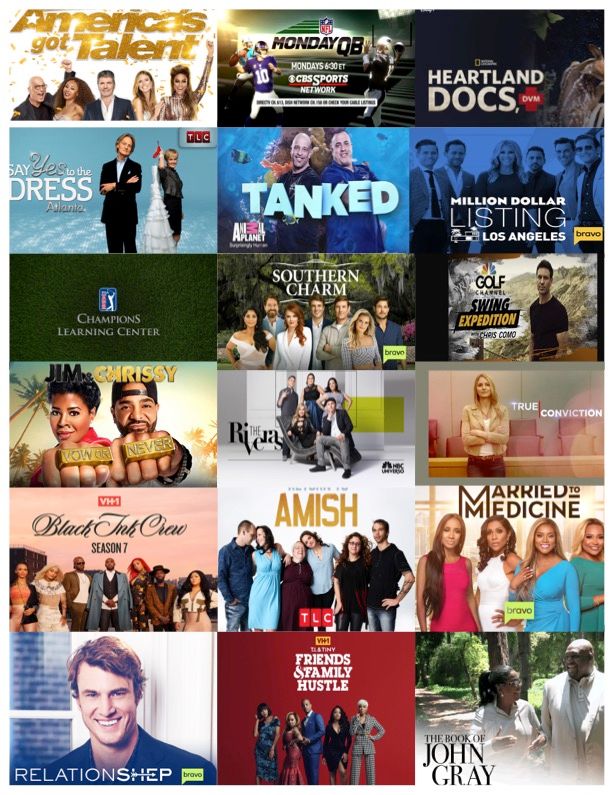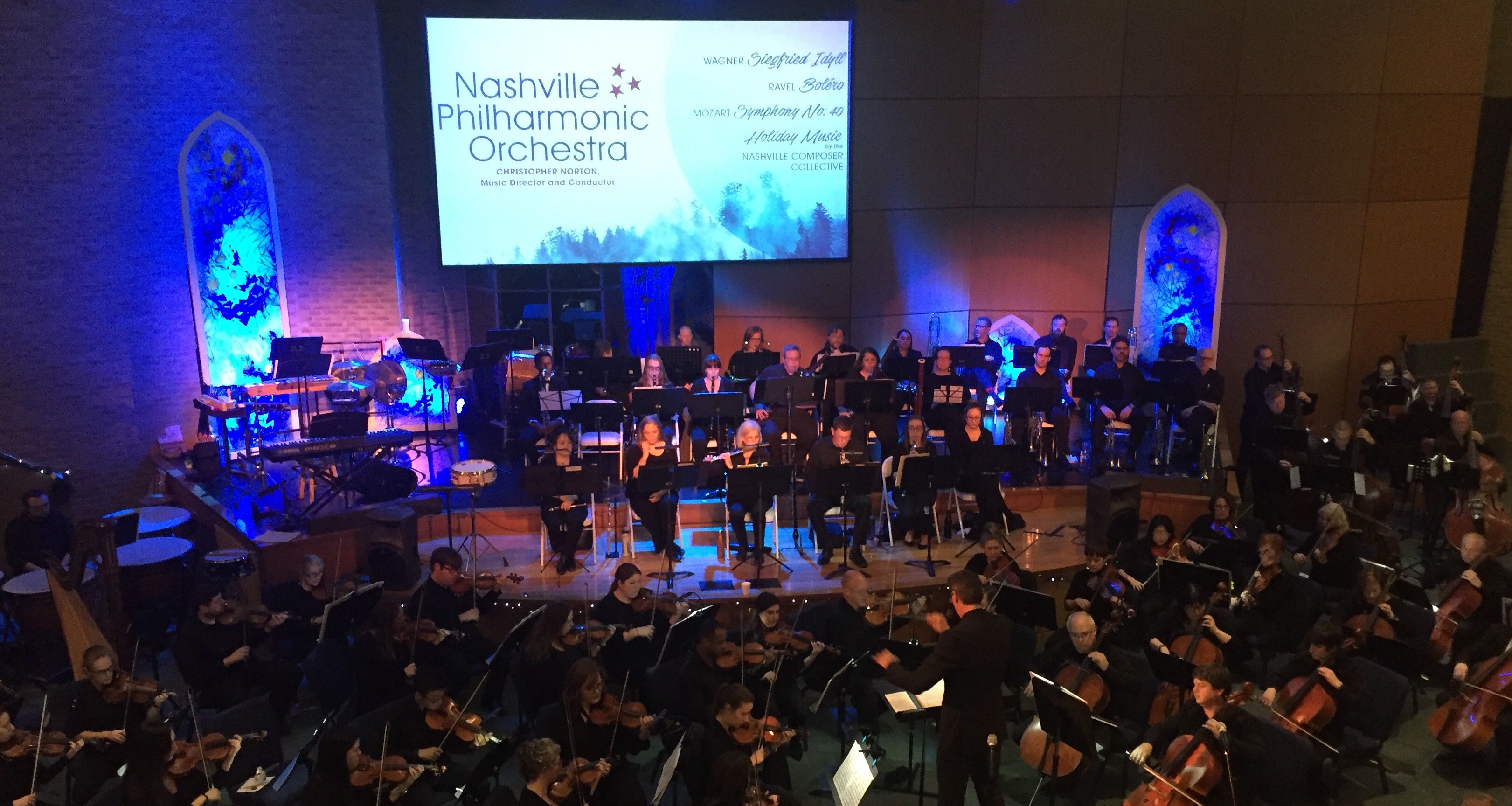 The Nashville Philharmonic Orchestra performing Andre's original piece entitled, "Taking Flight (On This Christmas Night)"