Andre proudly endorses Paul Reed Smith guitars. Paul Reed Smith Guitars, also known as PRS Guitars, is an American guitar and amplifier manufacturer located in Stevensville, Maryland. The company was founded in 1985 in Annapolis, Maryland by Paul Reed Smith. Products manufactured by PRS include electric & acoustic guitars, basses, and amplifiers.
You can view PRS's Official Artist Roster here: https://prsguitars.com/artists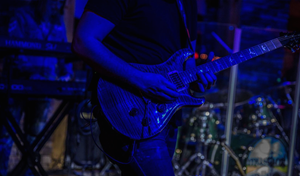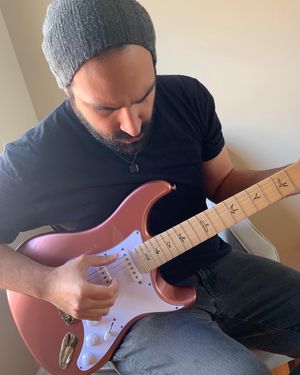 Andre proudly endorses Bogner amplifiers. Bogner Amplification is an American guitar amplifier manufacturing company founded by Reinhold Bogner in 1989 in Los Angeles, California. Bogner began by custom-building boutique amplifiers based on classic Fenders, and now offers different models of serially produced amplifiers. 
Andre proudly endorses Ernie Ball strings from San Luis Obispo, California. "Ernie Ball, the world's leading manufacturer of strings and accessories, has been making high-quality electric guitar and bass strings since 1962. World-class players like Paul McCartney, Keith Richards, Eric Clapton, Slash, Jimmy Page, and Buddy Guy have all played Ernie Ball strings to create their unique sound. We use the latest technologies and finest materials to continuously enhance your playing experience and provide an unparalleled palette of expressive options."
You can view Andre's artist page by visiting www.ernieball.com/artists